Entrepreneur and New York Business Hall of Fame leader James Hammer recently donated $1 million to Rochester Institute of Technology to create the Hammer Family Packaging and Graphic Media Center at the university.
Multiple market segments are integrating print and packaging technologies. Digital convergence of these industries has resulted in the need for increased research and development of new materials, processes, and sustainability initiatives in both commercial printing and packaging. The gift will fund a comprehensive, dedicated space for advancing research and learning in these emerging packaging and print applications.
RIT's degree programs, research laboratories, and experts in the fields make the establishment of the new center timely, said Hammer.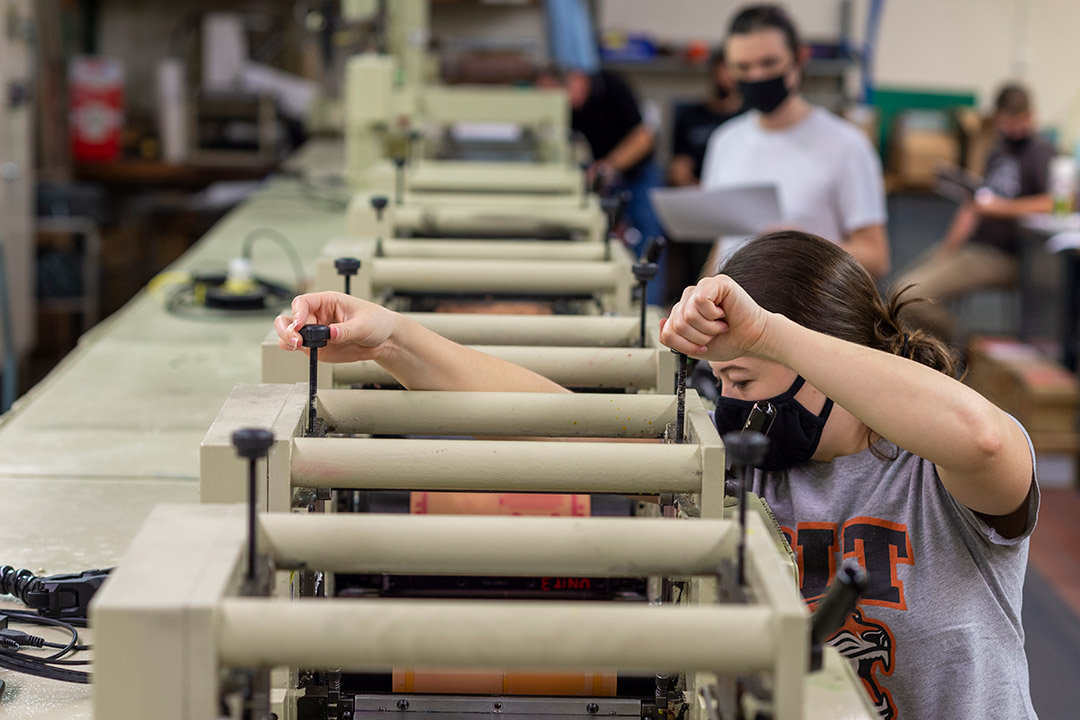 ‌
Elizabeth Lamark
"As the packaging and print media industry continues to consolidate on a global basis, it is imperative that RIT stays on the leading edge of technology and innovation. With sustainability and environmental concerns continuing to evolve, it is imperative that RIT maintain the number one position in attracting top talent to train in these critical issues in the packaging and print media industries," said Hammer. "With this gift, the Hammer family is extremely proud to assist RIT through state-of-the-art R&D to address these many challenges. The future is now." 
Combining two key programs that are part of RIT's College of Engineering Technology—packaging science and graphic media science and technology—the new center will consist of several laboratories focused on materials testing, distribution, digital processing, and workflow analysis for packaging and commercial printing.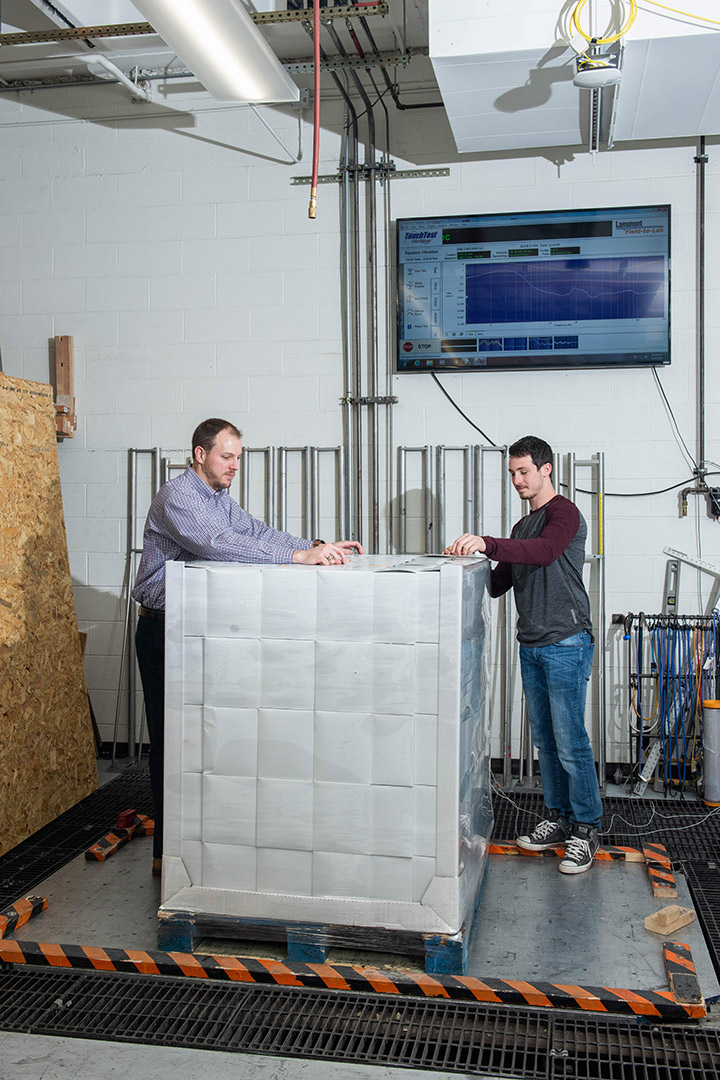 ‌
Gabrielle Plucknette-DeVito
Collaborative and integrated programming in packaging and engineering technology is underway in the graphic media science and technology program. Packaging represents a growth market in the graphic communications industry and the interdisciplinary nature of both RIT degree programs can better position students for careers and research initiatives, including those in the e-textiles and printed electronics industry. This initiative will also leverage the Center for Electronics Manufacturing and Assembly (CEMA), an established education and research center in CET.
National corporations seek the packaging science department's expertise in product, materials, and distribution testing. Current faculty research reflects industry trends, including a long-time focus on sustainability, circular economy, and the impact of e-commerce.
Both packaging and print are new economy majors, those that combine multiple, integrated disciplines to produce graduates that are highly sought after today, said S. Manian Ramkumar, CET dean.
"This center will model the collaboration and forward thinking needed to integrate print, graphic media, and packaging technologies," said Ramkumar. "Our faculty-researchers, students, and corporate partners will be on the front lines of discovering—and implementing—new and novel solutions in the evolving print and packaging industries. This center is also expected to serve as a world-class workforce education and training center."
Hammer is a member of the CET Dean's Advisory Council and recently became a member of the RIT President's Roundtable, an advisory board consisting of national representatives to assist in addressing strategic issues pertinent to the university.
Hammer Packaging has been a long-time corporate partner of RIT, and company representatives have participated in faculty research and in educational exchanges between company leaders and faculty. The company has offered numerous co-ops for undergraduate and graduate students in both degree programs. More than 40 RIT alumni are currently employed by the company that has been a part of the Rochester community since it was established in 1912.
Work on the new center will begin toward the end of the spring semester and continue throughout the summer and the next academic year. The Hammer gift is part of Transforming RIT: The Campaign for Greatness—RIT's $1 billion university fundraising effort. This blended campaign seeks support from a variety of investors, including alumni and friends, government and corporate partners, and research foundations and agencies. The campaign has raised $867 million to date.
https://www.rit.edu/news/james-hammer-donates-1-million-establish-hammer-family-packaging-and-graphic-media-center-rit